As a local used Ford dealer in Sullivan, MO, we can be your source for pre-owned Ford trucks in the area. We have a stunning selection that features many of Ford truck popular models. Our collection features a strong group of trims, model years, and features.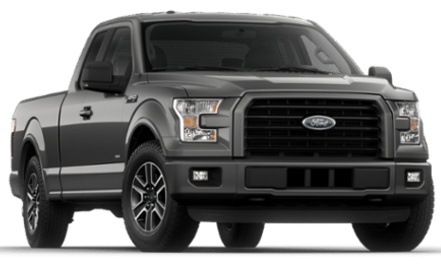 Do you need a truck capable of hauling a large trailer, but don't feel like shoveling out that new truck price? Maybe you need a pickup to tackle local jobs efficiently no matter big or small and a price that can help you save. Check out the affordable prices and great options that we have in our used car inventory at Laura Ford of Sullivan where we offer used Ford trucks near Rolla and many others.
Have Fun Looking for Used Trucks in Sullivan, MO, at Laura Ford of Sullivan
Do you enjoy what Ford trucks offer and the tough constructions that they have for miles of work? Consider browsing our pre-owned assortment, where you can find things like low-mileage used trucks near St. Louis, pre-owned Ford truck models of recent model years that are in top condition, and the various models that consist of the iconic Ford series of trucks like the Ford F-150, Ford F-250, and Ford F-350.
And we know that motorists like to have a variety of vehicles to browse when they are picking out their next pickup, and that is what our vast display of used truck options is a wonder to shop. In addition to the pre-owned Ford models that we stock in our inventory, we offer many other impressive finds like used Ram, GMC, Chevy, and Nissan trucks.
Do you want to see money-saving deals on quality trucks? Along with our entire used truck selection, we encourage you to discover the used models under $10,000 that we offer to see if you can find a price you like on a used pickup. And if you find that vehicle that you feel like you have got to have, use the payment calculator that we offer and input the price, down payment, and other items, to see if it feels right for your budget, too.