When you're looking for a mid-sized SUV, you'll find two of the market's best options waiting for you in the Ford lineup. The 2019 Ford Edge and 2019 Ford Explorer are capable, comfortable, and well-loved models that deliver on the high quality experience people expect from the Ford brand.
The big question they raise together, of course, is which one is right for you? When you're looking for an SUV in St. Louis, should you drive home in the Edge or the Explorer?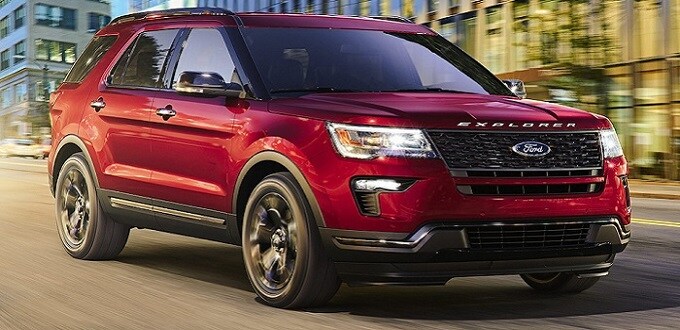 How do the Ford Edge and Ford Explorer Compare?
The biggest difference between the Ford Edge and Ford Explorer lies in their size. While both fall in the mid-sized segment, the Ford Edge is a bit smaller than the Explorer. It can only seat five, compared to the Explorer's seven.
You'll likely notice a difference in their performance abilities, as well. The Ford Explorer might be bigger and, in some ways, better suited to a wider array of conditions, but it might also feel a bit clunkier than the Edge. The Explorer's bigger size means its engines have to work to harder to move it. The smaller Edge, especially its ST trim, can feel much more agile and responsive on the road.
That makes it an ideal choice for St. Louis drivers with a taste for high performance.

Explore the Edge and Explorer Options at Laura Ford of Sullivan
The most important take away from the Edge and Explorer experiences, is that you're going to get a great SUV, no matter which one you pick. To learn more about everything they have to offer, get in touch with the sales team Laura Ford of Sullivan in St. Louis, MO. We'd love the chance to show you all of the valuable options waiting in our new Ford inventory.