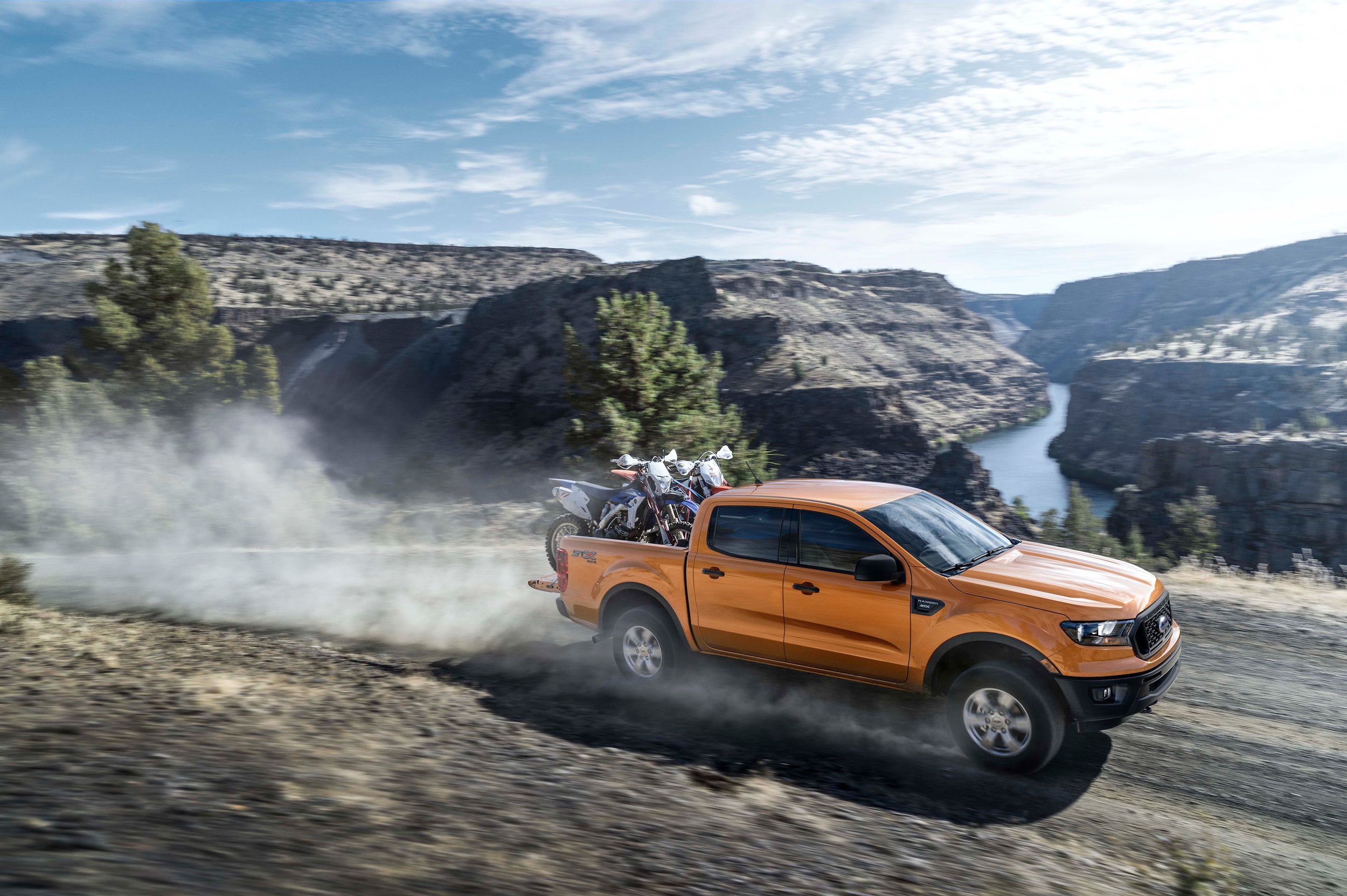 ?The Ford Ranger is back and ready to get you to your next adventure. No matter if your hobby is to surf, bike, hike, climb or kayak, the Ford Ranger has the off-road capability to get you and all your gear where it needs to go for a day of adventure. The new Ranger is built Ford Tough®, making it more durable and more functional for your needs. The Ford Ranger has been tested under harsh conditions so you can rest assured that no matter the season, your Ranger is ready. To learn more continue reading.
Off-Road Capable & Off-Road Ready
The Ford Ranger has incorporated new features into its design to ensure it's ready for it all. You'll be equipped with 4X4 Electronic Shift-on-the-Fly, which makes shifting into the four-wheel-drive as effortless as turning a dial. This system also lets you choose two four-wheel-drive modes, as well as two-wheel drive for driving on dry paved roads and surfaces.
The Ford Ranger features advanced technology that gives you an added measure of control, for both on and off the road. The Terrain Management System™ has four different selectable drive modes. You can choose Normal, Grass, Gravel/Snow, Mud/Ruts, or Sand. This system has the capability to shift on the fly, which automatically calibrates the engine's responsiveness, transmission gearing, and truck control system. You'll get the most traction when you need it most for confident fun driving.
For added assistance navigating more rough terrain, you'll have access to the Trail Control™ system. This system works by managing the throttle and braking at individual wheels while keeping a constant speed between one and 20 MPH. You'll be able to focus on the terrain ahead of you and take in the views.
We are calling all adventure enthusiasts to check out the Ford Ranger, your test drive is waiting!