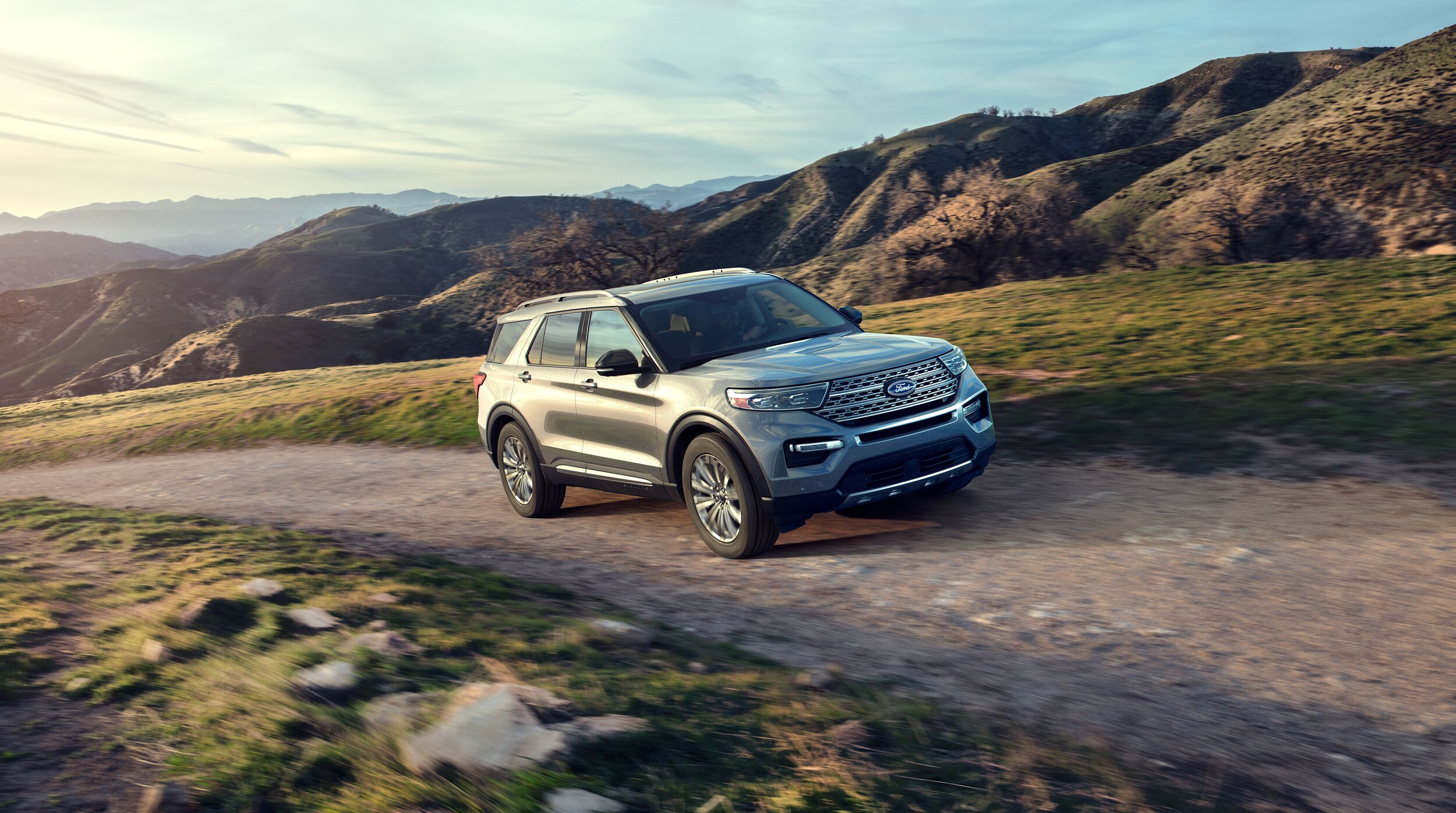 ​When shopping for a capable new SUV there are a lot of options, but here at Laura Ford of Sullivan our inventory of Ford Explorer SUVs are just what you've been looking for. You'll be offered premium comfort, style, and capability, so you don't have to make any sacrifices. The 2020 Ford Explorer now comes equipped with the Ford Terrain Management System! This new system is designed to provide you with more control over tough terrain so you can explore the world with ease. To learn more continue reading.
About the Terrain Management System
The optional, class-exclusive Terrain Management System lets you shift quickly onto different drive modes based on the kind of trails or roads you are conquering. There are different drive modes that alter the way the Explorer shifts. When in Normal mode, the power is distributed to the front wheels and to the rear as needed. In Mud/Ruts the system changes the throttle to a more powerful mode that monitors upshifting and stability control.
When in Sand mode the throttle provides maximum torque to all for wheels and puts the Explorer's transmission in lower gears for longer, causing the wheels to spin more aggressively to get over obstacles. The final setting is Grass/Gravel/Snow which puts the throttle in a lower power mode to lesson wheelslip so you can grip to the road beneath you with confidence.
The 2020 Ford Explorer is much more than a family-sized car, it's ready for your next adventure both near and far. To see how this system works in action, come on down to Laura Ford of Sullivan, and we'll get you set up with a test drive! We'll show you the ins and outs of the new Terrain Management System so you can take on your next outing with confidence.