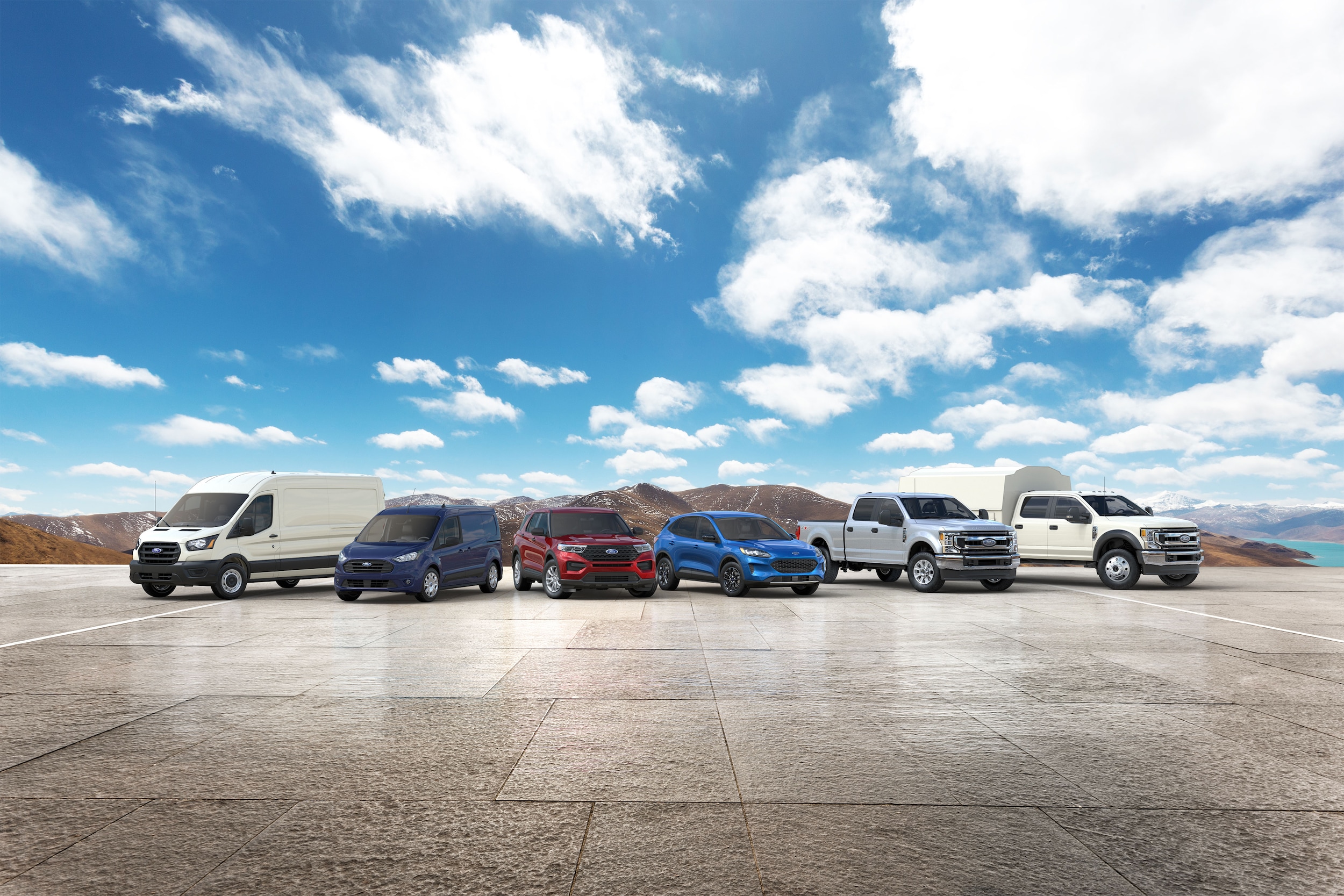 Pictured: The 2020 Ford model lineup.
With the end of the year comes much reflection and appreciation for those that have made each day a little brighter. That being said, the staff in Sullivan would like to pass along their gratitude to our loyal customers. 2019 was filled with wonderful car shopping and buying experiences made possible by those who placed their trust in our expertise and experience. Thank you for visiting our dealership and for choosing our new inventory of Ford models to shop from.
Our team works hard to provide our Rolla and St. Louis area drivers with a worthwhile experience whether they come in to shop our selection of Ford trucks, sedans, and SUVs, or require maintenance and repairs on their vehicle. Even more wonderful is when we find out how far some of our customers travel to work with us.
Each and every one of our staff members from those in our finance center navigating the loan and lease process to those on the showroom floor, strive to make your experience a positive one. When we get customers who tell us they've traveled from Jefferson City or beyond, we're pleased that our name has permeated the region in a positive way.
Getting the opportunity to thank our customers is one of our favorite parts of the year. It's rare that we get to show our appreciation for your consistent business and support, and for that, we couldn't be more grateful. Your needs as car shoppers and buyers push us to be a better dealership, offer more services, provide a competitive selection of vehicles, and top our own levels of customer service. It's simply what you deserve.
New and seasoned customers alike are welcome to stop by our Sullivan dealership for warm 2020 wishes in person from our staff. Happy New Year!