Review of The Speedy 2021 Ford Escape/Kuga Ford's 2021 Escape (also known as the Kuga) is surprisingly quick, with a turbocharged four-cylinder petrol engine and redesigned looks. Check out this review to see if you should get this new SUV!
Top 5 Reasons You Should or Shouldn't Get The 2021 Ford Escape Review Check out this detailed review of Ford's new Escape SUV and see if it's right for you.
2020 Comparison of the Small SUV Segment: Honda CR-V vs Toyota RAV4 vs Ford Escape vs Hyundai Tucson Watch this quick comparison video of the most popular small SUVs on the road!
Small SUV Hybrid Comparisons: The Ford Escape Hybrid vs Toyota RAV4 Hybrid New hybrid models available for the Ford Escape and Toyota RAV4 are both popular choices for a family-friendly eco-conscious vehicle.
ZIP CODES - near 
63021

63640

65619

63005

65401

65559

63301

63080

65584
CITIES near 
Ballwin
Farmington
Springfield
Chesterfield
Rolla
St. James
St. Charles
Sullivan
St. Robert
The Escape was jointly developed and released with Mazda of Japan, where the majority of the engineering was completed. The third generation released in 2012 was limited to North America and rebadged as the Ford Kuga.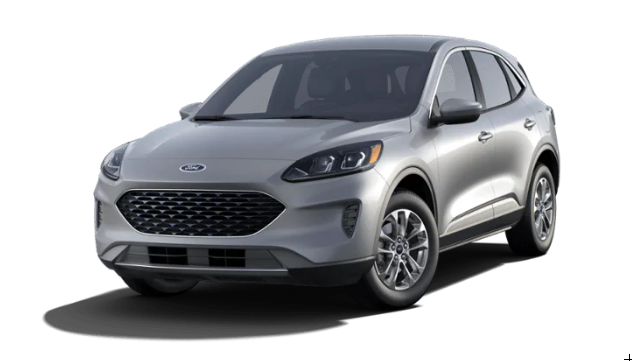 Escape SE
Starting at
106.7
66.1
85.6
74.1
78.7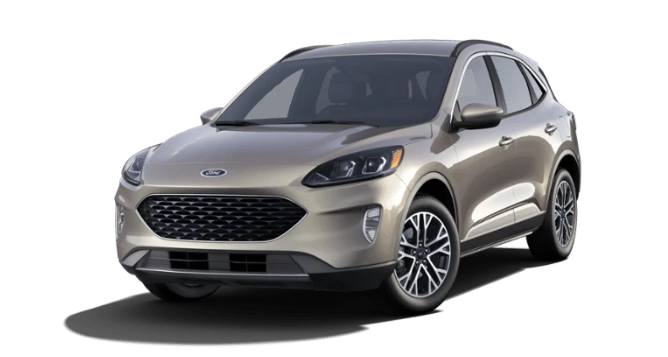 Escape SEL
Starting at
106.7
66.1
85.6
74.1
78.7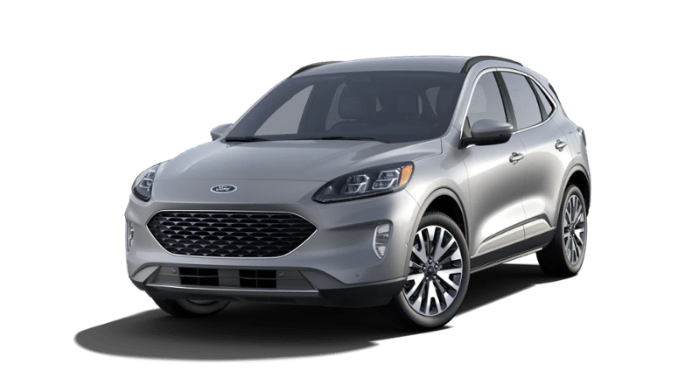 Escape Titanium Hybrid
Starting at
106.7
66.1
85.6
74.1
78.7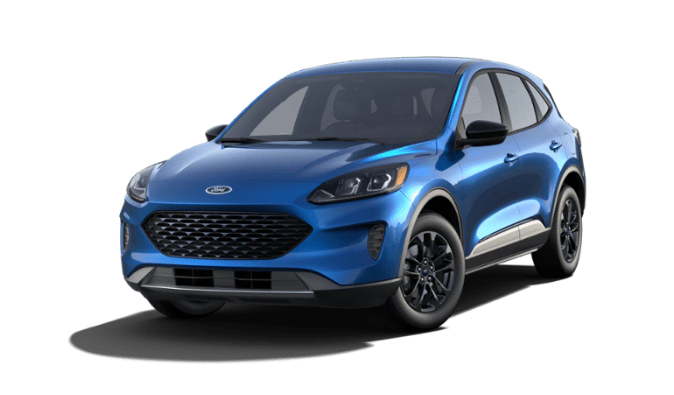 Escape SE Sport Hybrid
Starting at
106.7
66.1
85.6
74.1
78.7
Frequently Asked Questions
Do Ford Escapes last long?
Ford Escapes are built for longevity. Many models are still on the road 12 years later and can last up to 150,000 miles. Make sure you're using appropriate driving techniques and completing regular maintenance to help ensure your car continues its top performance.
Are there any engine issues with the Ford Escape?
Previous Ford Escape models (2014 - 2019) have experienced some engine or transmission issues. Check your warranty terms to see what may be covered.
Which model year of the Ford Escapeis best?
The 2012 Ford Escape is often noted as the best model year.
Which engine should I choose for my Ford Escape?
Ford Escape owners can choose to upgrade the engine to a 250-hp turbocharged engine for a powerful performance.
About 
Laura Ford of Sullivan

 Sales Department

Outside of our stellar craftsmanship when it comes to maintaining Ford vehicles, our dealership offers multiple qualities that elevate us past our competition. Our team is made up of Ford factory-trained technicians who are ready to provide the ultimate service you require. With such an outstanding make like Ford, you can be sure those we train have similar high-levels of qualifications.
REVIEWS
from our 
 Customers
Laura Ford of Sullivan

 Sales Hours

Monday08:00 - 20:00

Tuesday08:00 - 18:00

Wednesday08:00 - 20:00

Thursday08:00 - 18:00

Friday08:00 - 20:00

Saturday08:00 - 17:00

Sunday00:00 - 19:00
Ford Escape in Ballwin
 | 
Ford Escape in Chesterfield
 | 
Ford Escape in Farmington
 | 
Ford Escape in Rolla
 | 
Ford Escape in Springfield
 | 
Ford Escape in St-charles
 | 
Ford Escape in St-james
 | 
Ford Escape in St-louis
 | 
Ford Escape in St-robert
 | 
Ford Escape in Sullivan