Laura Ford Service Hours
Monday

7:00am - 6:00pm

Tuesday

7:00am - 6:00pm

Wednesday

7:00am - 6:00pm

Thursday

7:00am - 6:00pm

Friday

7:00am - 6:00pm

Saturday

Closed

Sunday

Closed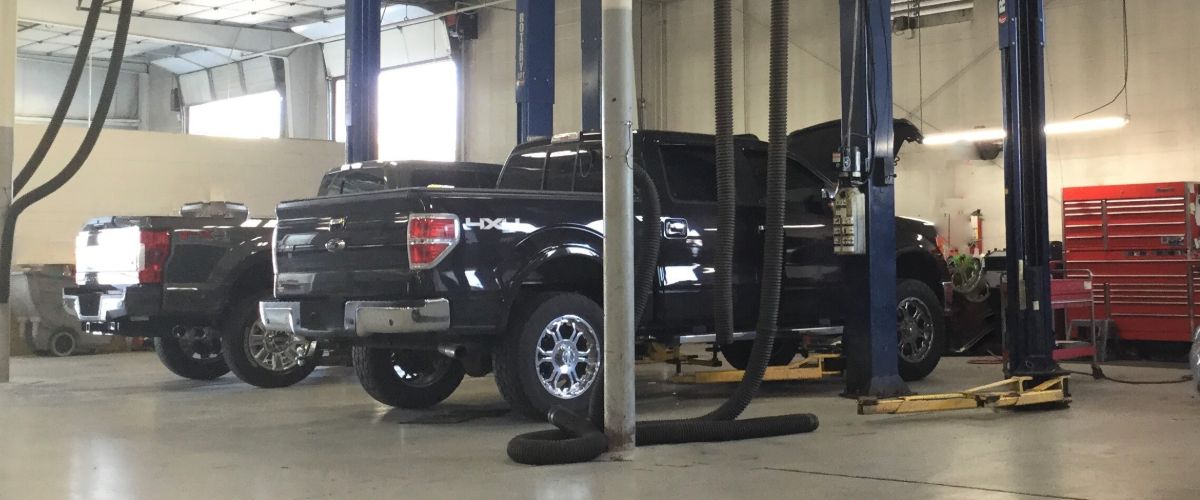 Ford Service
Frequently Asked Questions
Have Your Service Questions Answered by Laura Ford
If Ford drivers in areas like Sullivan, Rolla, St. James, Wildwood and the greater St. Louis area are seeking some answers on what kind of services we offer and where you can get quality auto maintenance, we're here to answer them at Laura Ford and help you find the right repair center!
Laura Ford Service FAQs
Do I need to schedule an appointment with Laura Ford for Service?
No, but we recommend it. This way we can be prepared for your visit, especially for larger jobs or repairs.  We do offer Quick Lane service for routine fixes like oil changes, tire rotations, filter changes, fluid checks, simple parts replacement, and alignments. For these maintenance items, feel free to drive in without an appointment. 
What do I do if my Ford breaks down on the road?
Your car can be towed into any dealership by a tow company of your choice, but you can also call our dealership and we'd be happy to find a tow truck to have it brought to our service center to take a look at the issue.
How often do I need an oil change for my Ford F-150, Ford F-250 or Ford Escape?
If you hear a clacking noise at startup or when you accelerate, or you notice a low oil level on your dipstick, or you see the oil level on your dash, you should get your oil changed.  For newer Ford models, you can go up to 7,500 miles between oil changes, or about every six months is what we recommend to keep your oil fresh and car running as smooth as possible. Check your owner's manual for the right intervals for your Ford.
Can I buy tires at Laura Ford?
Yes, and we'll install them! We also have a price match guarantee and many service specials that give you tire-related savings. We'll make sure you find the right treads for your Ford so you get an optimal driving experience.
Do you repair diesel trucks?
Yes. We are factory trained to repair all types of diesel trucks, like the Ford F-Series Super Duty trucks, along with Ford Transit vans. We know all the workings and how to uniquely service your diesel-powered vehicle whether it's engine work, oil changes, needing the right auto parts or all else in between.
Learn More About Our Ford Auto Repair Department Today
We'd love to answer all of your Ford repair questions. If you're ready to find out more, contact our service department and we'd be happy to provide you with all the details you need, and answer any questions you might have. We want to be your go-to repair center!
Ask Us Your Questions